Our Achievements
PCSO - Butterfly Project
On Tuesday 24th and Wednesday 25th April, Years 4 and 5 each took part in the Police in the Community workshop, The Butterfly Project. The workshop was led by two of our Police Community Support Officers who worked with the children of how to handle a situation that may give them 'butterflies'. The children discussed being safe online and also how to be safe in the real world. All our children took an active part in conversations and role-play activities and it gave everyone a lot to think about when it comes to staying safe.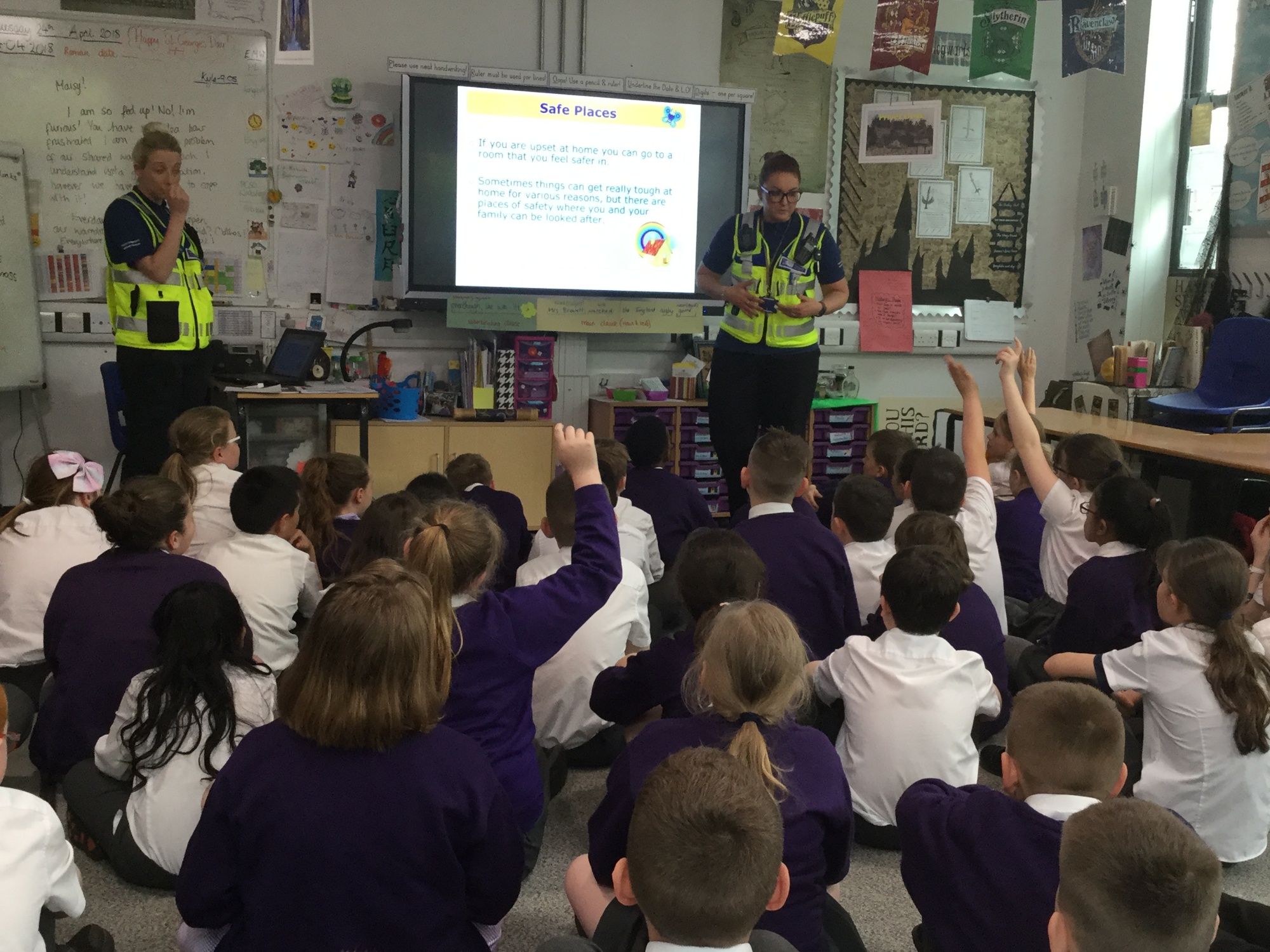 Ducklings Visit Sunnyside
On Wednesday 25th April, Reception children received a visit from two little-feathered friends! The children are currently learning about life cycles and to help with this learning, a member of the class brought in two of her pets ducks! The ducklings are only 3 weeks old and gave the reception children the opportunity to see young animals in their early stages of development. Crispy and D-Fat were a hit with all the children who behaved wonderfully with their little visitors. Thank you to Darcy-Leigh and her dad for bringing Crispy and D-Fat into meet all the children!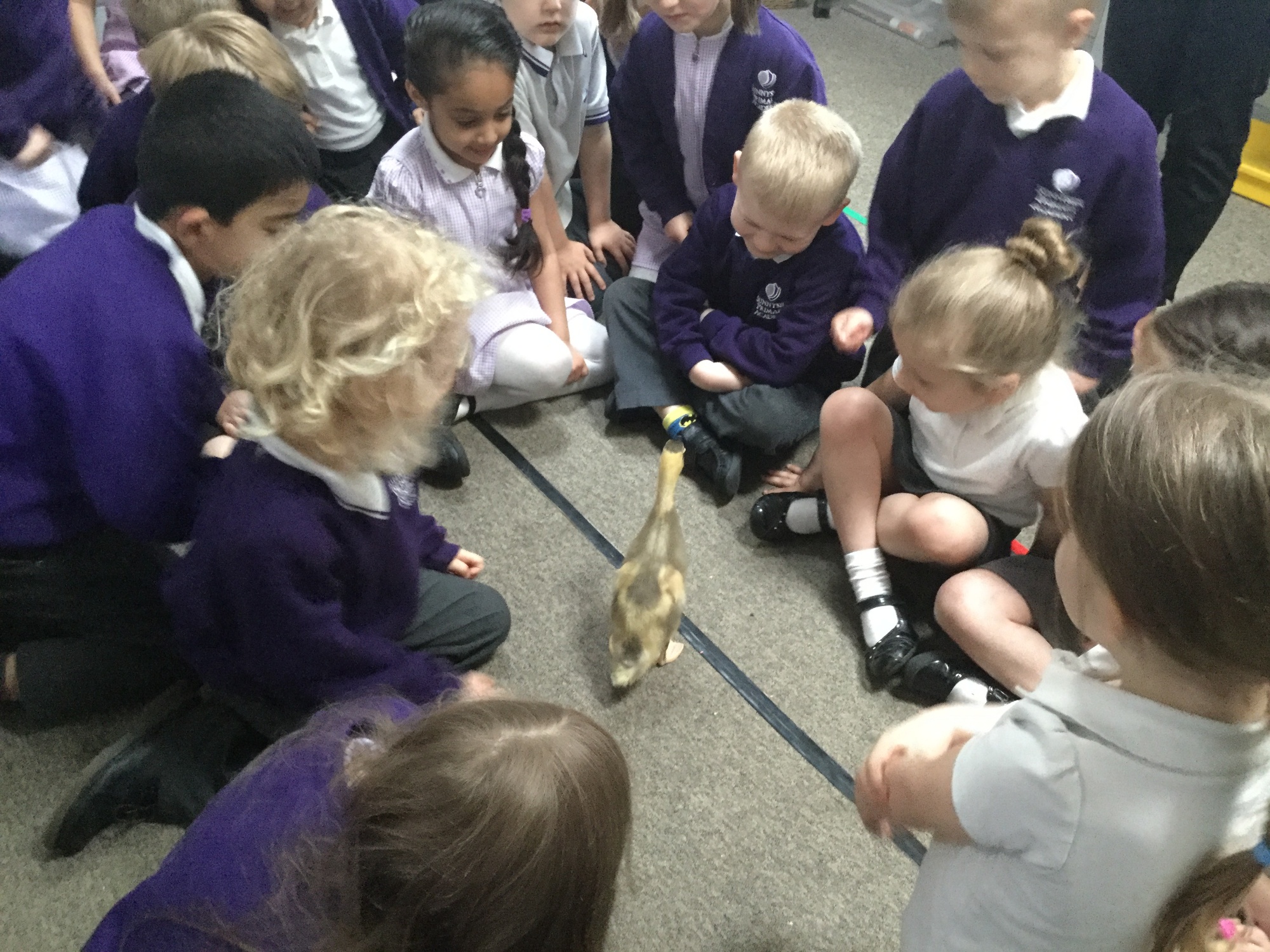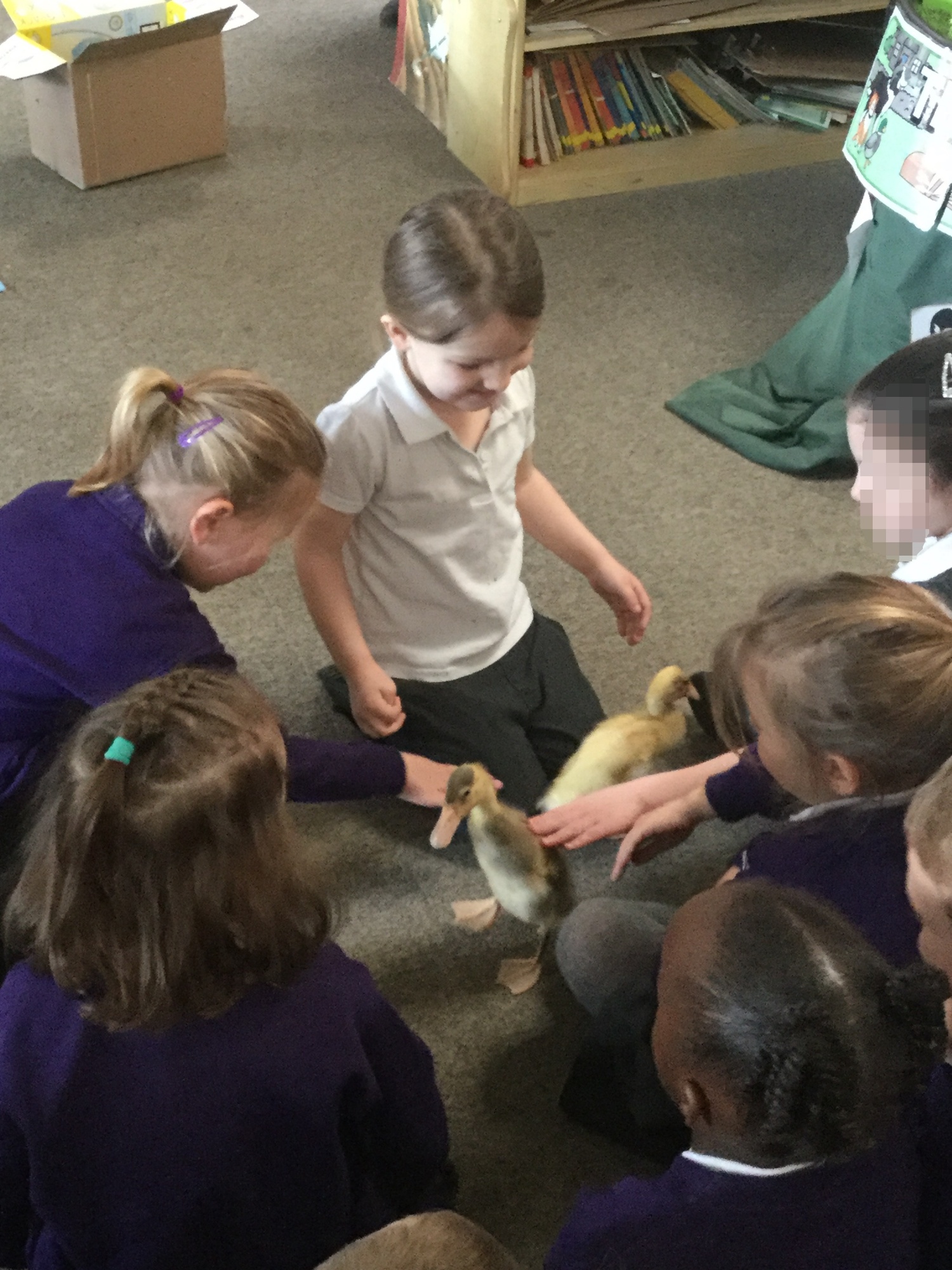 Year 3/4 Strictly Dancing
The Year 3 and 4 children who took part in the Strictly competition this weekend were amazing. They showed great team spirit for one another and also cheered on other teams too. For some of them, it was their first time on this stage in front of so many people in the audience. They did a fabulous job and I look forward to them continuing with it next year too.