Our Curriculum
Intent – Greenwood Academies Trust
GAT Primary Curriculum
Central to the curricula in our academies are the fundamental principles that a curriculum should be:
· of quality
· contextualised to reflect the community of the academy
· developing core transferable knowledge and skills
· securing progress in the core areas of reading, writing and mathematics
· broad and balanced
· meeting the expectations set out in the National Curriculum (2014)
· exciting and engaging
We made the decision as a Trust not to centralise our approach to a curriculum or the schemes of work that are used to deliver that curriculum across our Primary academies.
As we work across a diverse number of regions our academies have the autonomy to craft and shape a curriculum that meets the requirements of the National Curriculum 2014 and the context of the community it serves. We ensure that it is fit for purpose through our quality assurance processes and annual academy performance review.
We encourage our academies, their leaders and teachers to be innovative and forward thinking in their approach to planning a purposeful curriculum. In order to achieve this we expect our academies to continually review the effectiveness of their curriculum.
The Curriculum at Sunnyside Primary Academy
Our curriculum is designed to follow the National Curriculum, support our local context and reflect our ethos and values, which are threaded through it.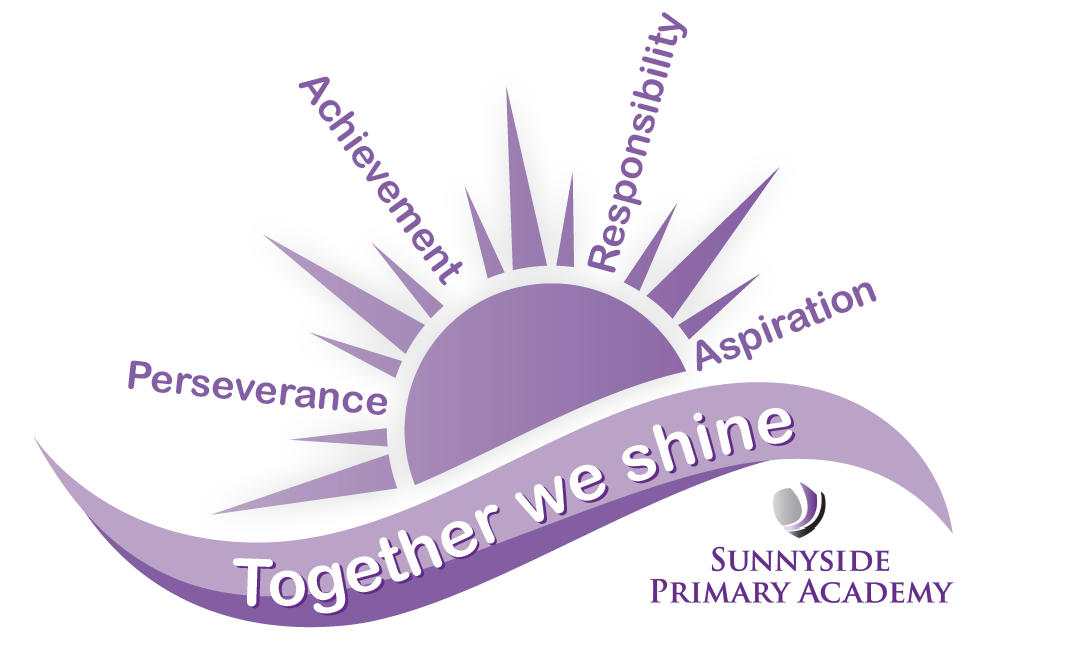 Each year group has a focus project each term and learning is planned to enable pupils to acquire knowledge, apply skills and develop links between subject areas. Pupils also study quality texts as part of each project. Our curriculum is enriched with a number of educational visits and enhanced experiences.
Please see our Class Pages section for more information.

Long Term Plans for Year 2021 - 2022:
EYFS and Year 1 Year 1 and Year 2 Year 3 and Year 4 Year 5 and Year 6
We provide a rich stimulating environment which caters for children of all abilities and aims to develop each child's potential to the full. We strive to fulfil not just academic potential but also to nurture personal and social development through our engaging, inclusive curriculum. Our curriculum offers a broad range of opportunities to help our children to grow into responsible and independent young people. We have high expectations of our pupils both as learners and citizens.
High expectations of progress apply equally to children working above, at, or below age-related expectations, including those who have been identified as having special educational needs. There is an expectation of participation, fulfilment and success. The teachers' priority is to support children so that they can keep up with the pace of learning and make good rates of progress. Please see 'Special Educational Needs' page for additional information.