Curriculum Intent Statement
Intent
At Sunnyside Primary Academy we have designed a bespoke curriculum for our academy community and context. Our curriculum delivers all the statutory elements set out in the EYFS Framework and the National Curriculum.
Our Academy values underpin our curriculum. Our values are Perseverance, Achievement, Responsibility and Aspiration and the motto that underpins our approach at Sunnyside Primary is 'Together we shine'.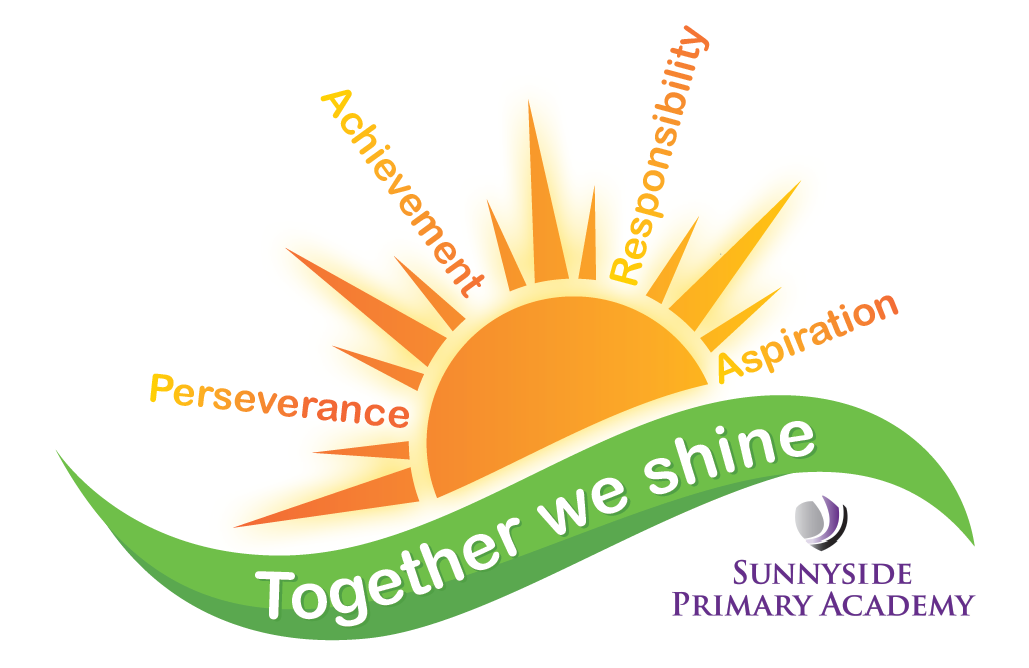 Our curriculum is designed to support our pupils in:
building knowledge and developing skills
keeping physically and mentally healthy
having high self-esteem and good levels of self-regulation
having motivation to achieve goals and a determination to succeed
Achievement
To build knowledge and skills through a carefully structured progression sequence which enables all children to reach their full potential. To provide opportunities for all pupils that build cultural capital.
Perseverance
To know that building knowledge and skills takes time, regular practise and resilience. To teach children the importance of keeping physically and mentally healthy and the commitment needed to sustain this. To teach children to know how they learn.
Responsibility
To teach kindness and understand that individuals have personal responsibility for their actions. To teach strategies to keep pupils safe in the real world and online. To teach British Values and have an understanding of the diverse and multicultural nature of Britain and the world. To raise awareness of how human actions impact environmentally on our world.
Aspiration
To broaden pupils' horizons through age-appropriate careers education. To encourage pupils to set goals and be motivated to achieve them – in the classroom and in the future.
Implementation
We plan using the EYFS Framework and the National Curriculum.
Our long and medium term planning is supported by subject progression documents.
We use schemes to support some aspects of our curriculum, eg Jigsaw for PSHE, Music Express for Music.