Ice Cream Tasters Wanted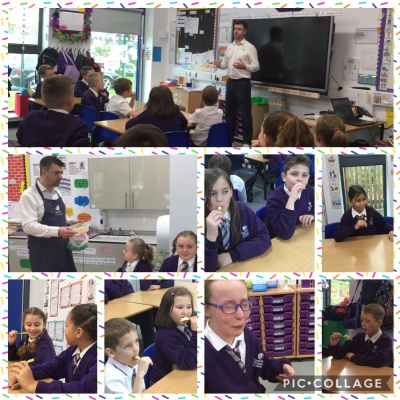 Ice Cream Tasters Required!
Year 5 were visited by Gallone's Ice Cream Parlour on Tuesday, 31st October, as part of their Science Week work. Year 5 are studying Changing States of Properties and a visit from the local Ice cream makers was a perfect opportunity for the children to learn about how ice cream is made and then transported. As part of the demonstration, the children were treated to a tasting session where they sampled many different flavours including blue cheese flavoured ice cream! A lot of fun had by all and really brought to life the unit of work! Thanks to Gallone's!