EYFS Open Morning -              24th Jan 18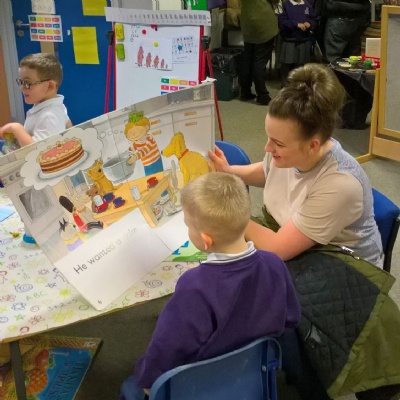 Parents joined the EYFS team and children for a fantastic open morning.
This morning we held our EYFS open morning and firstly would like to thank all those parents who attended. We hope that you found the information provided helpful in supporting phonics, reading and writing. We have attached the slideshow and booklet from this morning for reference. Please feel free to drop in and see EYFS teacher at any time to discuss further.